Exclusive Elegance Meets Everyday Functionality
Discover the power of sophisticated style and unrivaled organization combined in one timeless handbag.
Buy Now

Lightweight & Versatile

Handcrafted Italian Leather

Stylish Organization
Our Best Seller
Elevate your style and streamline your life with a luxury Chau Sáenz purse designed for today's modern individual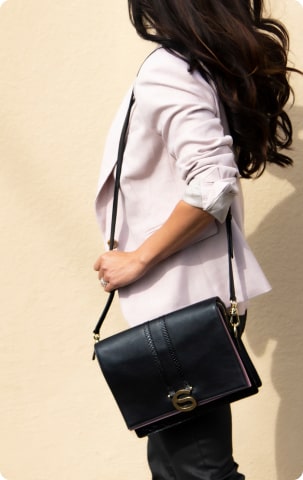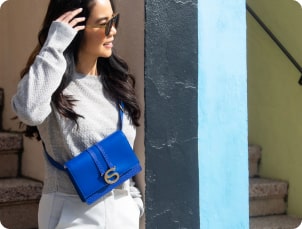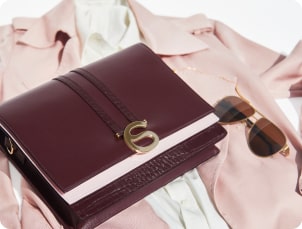 Conquer the Chaos: Perfectly Balanced Style and Function
Overwhelmed by bags that can't keep up with your hectic lifestyle? Tired of endlessly searching for keys and essentials in shapeless, bottomless pits?
Juggling work, family, travel, and nightlife shouldn't mean sacrificing style or sanity.
A Leather Purse Like No Other
Created with female-driven ingenuity

Lightweight yet secure
Go ahead and toss it in the back seat. Our luxury leather handbags are equipped with built-in
organizers, zippers, a flap, and
magnetic closures!

Organized bliss
Effortlessly transition between professional meetings and evening engagements, all while carrying a
handbag that embodies elegance and
exceptional adaptability.

Effortless style
Imagine the ease of having a single, beautiful bag that adapts to your lifestyle, keeping you
organized and feeling confident,
no matter the situation.
The Ultimate Companion for the Trendsetter In You.
Step into the world of Chau Sáenz, and experience high-end fashion that lets your personality shine.
The Rose Bag has surpassed all my expectations. Its exquisite design, impeccable craftsmanship, and functional features make it an absolute delight to own. For those seeking a timeless accessory that blends luxury and practicality seamlessly, this handbag is an excellent choice. It has undoubtedly become an essential part of my everyday life, and I wholeheartedly recommend it to anyone in search of a luxurious yet highly functional handbag - I am obsessed!
Nichola, Menlo Park
The Rose bag truly keeps me organized and feeling stylish! It's beautiful and been getting compliments everywhere I go.
Jessica, San Francisco
From the pool to a night out...loving my new bag!
Maria, Singapore
I'm in love! The size is just right for me and very functional. Of course the pink, which I am absolutely crazy about, compliments my Rose Gold Amex card :)
Aleena, Seattle
Iconic Style Tailored for Your Everyday
Enrich your life with the unparalleled benefits of Chau Sáenz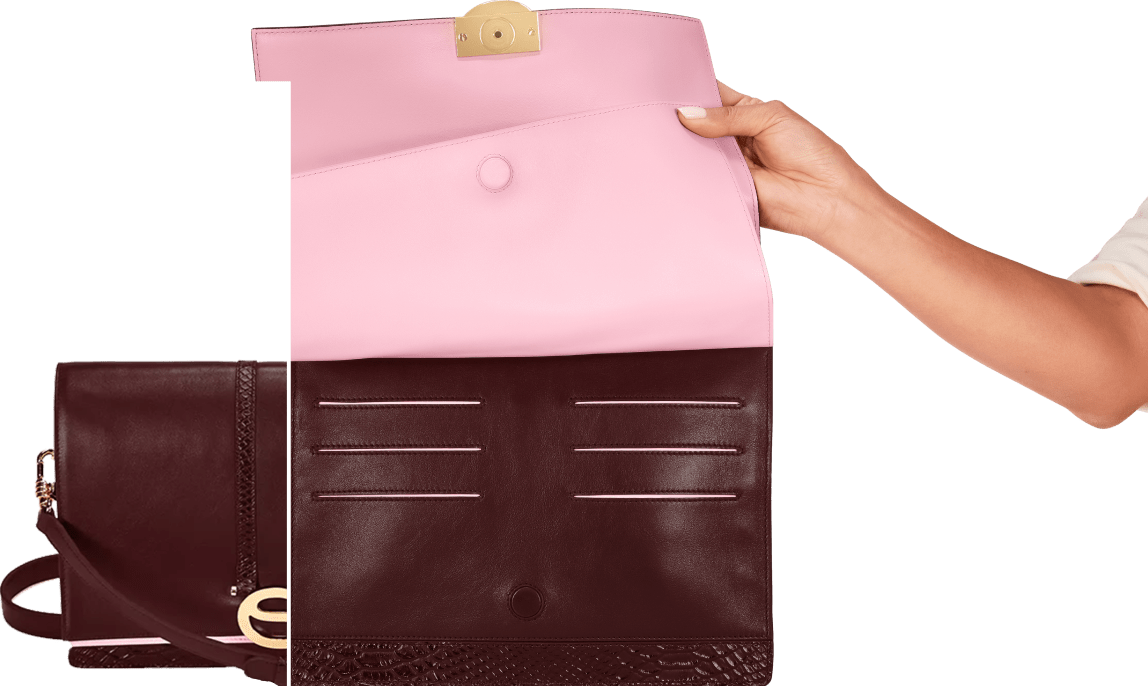 Pink interior
Embrace a sense of self-care and positivity with our iconic pink interior.
Material
Supple, luxurious Italian leather.
Organized
Organize your life with built-in wallet and intuitive compartments.
Logo
Showcase your unique style with this secure minimal chic logo buckle
Versatility
Day to night versatility.
Hand Selected
Hand selected hardware.
Discover the Art of Meaningful Luxury
Explore our Collection
Discover our limited-run, exquisitely crafted bags designed for the modern you.
Buy Now
Choose Your Treasure
Select the perfect Italian leather handbag that embodies your distinctive style and needs.
Buy Now
Showcase Your Unique Style
Transition seamlessly between work, travel, and social events with confidence
Buy Now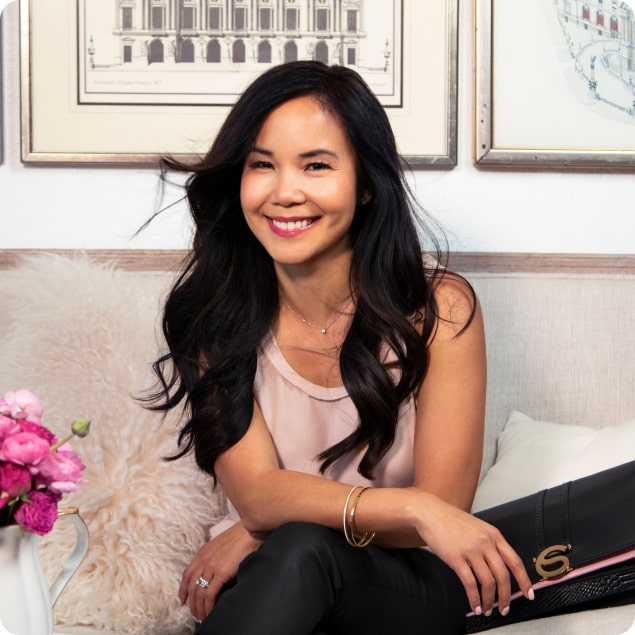 A Female Leather Artisan's Vision, Just for You
I know how vital a versatile purse is in managing a fast-paced lifestyle. That's why Chau Sáenz focuses on delivering bespoke luxury accessories to boost your confidence while streamlining your daily routine.
Learn More
Never Sacrifice Style for Functionality Again
Discover the painstaking balance between fashion and practicality, and put an end to frantic searches within the depths of disorganized black hole bags
Get Your Dream Accessory Choose Chau Sáenz Now
Download our Free Guide:
4 Keys To Spotting Quality Leather Accessories