A Journey of Elegance
The journey begins:
Chau Sáenz luxury handbags were created out of a desire to own a high-quality handbag where versatility wasn't sacrificed. My passion for fashion and functionality stems from my own experience as a busy mom wanting luxurious options that could meet my needs. I embarked on a journey to create a handbag that not only looks good but also serves its purpose.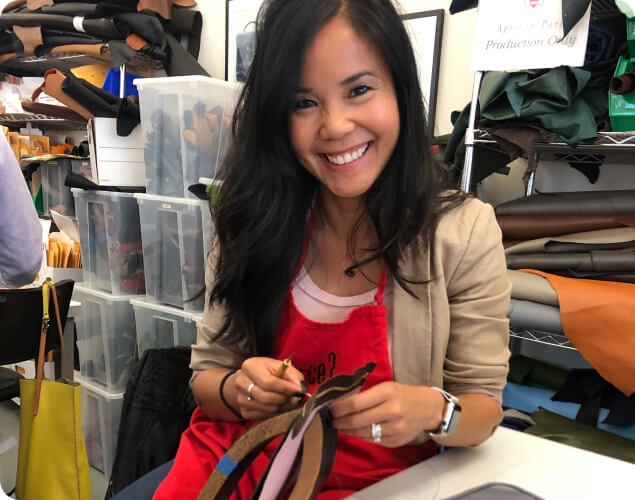 The journey progresses:
After years of dreaming about creating a handbag line, I decided to enroll in a leatherworks school in San Francisco, where I was taught by a Hermes leather artisan. I successfully graduated as a certified leather artisan and that experience led me to collaborate with Italian leather artisans who now handcraft my collection.
My brand, Chau Sáenz, is all about creating high-quality bags that are not only stylish but also serve a purpose. Every detail, from the soft leather to the hardware, has been handcrafted with love and care in Italy —- by the same artisans who produce for Hermes and Chanel.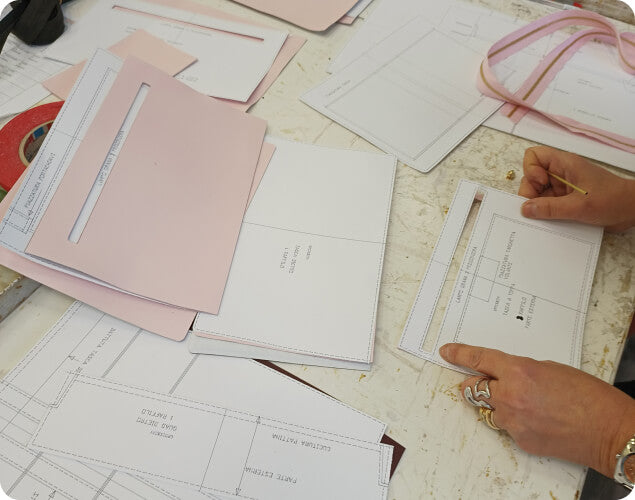 The journey culminates:
At Chau Saenz Leather Artisan, we realize the journey to becoming a sophisticated, organized woman can be full of twists and turns. You've been searching for a purse that transitions effortlessly from day to night, work to travel. We're driven by artisanship rooted in rich heritage, and are here to guide and support you every step of the way. Sensitive to your needs, we've designed our luxury leather purses with intention.
Elevate your look with a purse that exudes luxury and quality.

Handcrafted Passion
Each bag is skillfully crafted by a female
 artisan, using soft Italian leather and
quality hardware

Effortless Elegance
Features like a built-in wallet, lightweight design,
and secure compartments keep you
organized and fashionable.

Signature Style
Limited runs and a minimal logo fortify
your unique sense of fashion
and trendsetter status.